Informasi Peluang Bisnis Franchise / Kemitraan Mosquito Squad
Nama Franchise


Mosquito Squad

Modal Minimal


Rp (Please Call)

Kategori Franchise


Laundry & Jasa Kebersihan

Franchise Fee


-

Nama Perusahaan


PT. Multi Niaga Harvest

Biaya Royalti


-

Berdiri Sejak


2009

Biaya Advertising


-

Jumlah Gerai


200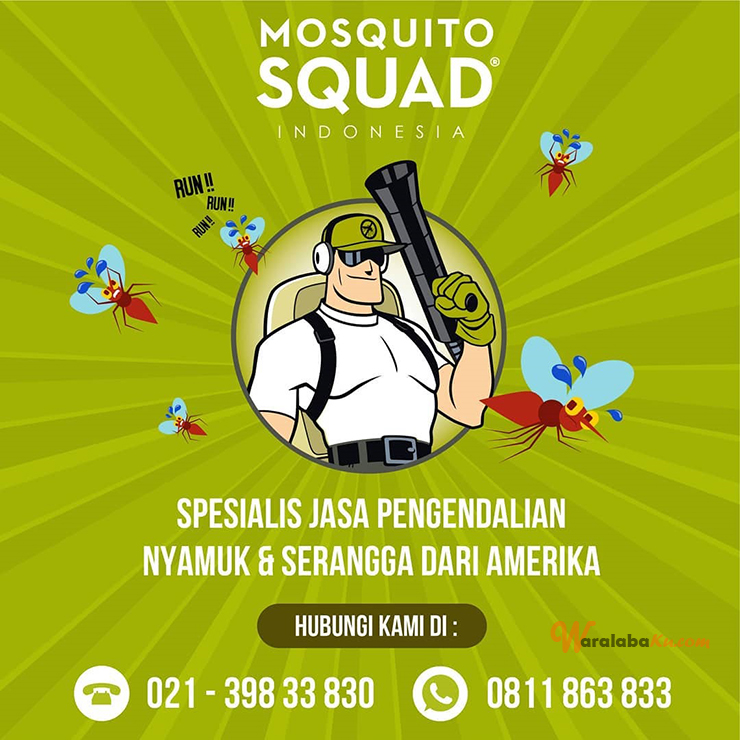 Welcome to Mosquito Squad of Indonesia, your resource for effective mosquito control!
Mosquitoes are not only a nuisance, they can also be very dangerous. Dengue fever, malaria and other diseases are spread through the bite of an infected mosquito. After contracting dengue fever twice, I started looking for a better way to protect me and family – enter the Squad.
Mosquito Squad is the first and most trusted mosquito control company. Our trained technicians visit your property and apply a mosquito-eliminating treatment to the areas where the pests are known to feed, breed, and harbor. The treatment eliminates mosquitoes on contact AND provides continuous protection up to 21 days. For the most effective protection, we suggest having your property treated every 3 weeks.

Why Choose Mosquito Squad ?
- Proven business model, system & brand.
- Rapid increase in insect-borne illness, rodent and termite cases being reported evey day, causing consumer needs.
- Franchise training & support to help you succeed.
- Access to unlimited custom creative communications for any marketing needs.

Benefits Of The License
* Business guidance
* Establish a great client base
* Initial set up assistance
* Build your own team
* Product & service knowledge
* Ongoing support & training programs
* Marketing support
* Partnership with other brands
* Service quality control
Our Services
Pests don't stand a chance.
Traditional Mosquito Control
Mosquito Squad's most popular mosquito control service, our traditional barrier spray will decrease your yard's mosquito population by 85-90%! Our trained technicians treat key areas of your property, eliminating adult mosquitoes on contact and providing continuous protection, reapplying every 2-3 weeks.
All Natural Mosquito Control
Mosquito Squad's all natural mosquito spray is made up of essential oils, eliminating adult mosquitoes on contact and repelling 70-75% of your property's mosquito population. As opposed to our traditional barrier protection, the all natural treatment must be applied every 14 days.
Special Event Spray
From outdoor weddings to backyard barbecues, our special event spray keeps your guests off the menu. Our trained technicians will spray the area before the event, creating an odorless barrier, eliminating mosquitoes.
Automatic Misting System
Mosquito Squad's mosquito misting system is installed on your property for continuous control, all season long. The system automatically delivers a 30-second spray 2-4 times a day when mosquitoes are known to be at their most active.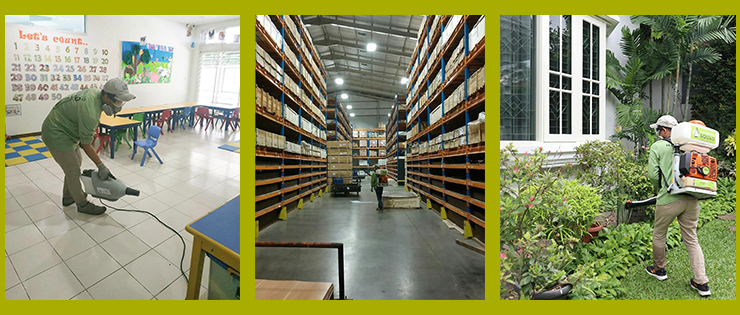 Klik Untuk Chat (WA) Dengan Mosquito Squad
Kontak Franchise Mosquito Squad


Tertarik dengan franchise Mosquito Squad?
Klik di sini untuk menghubungi manajemen Mosquito Squad ...